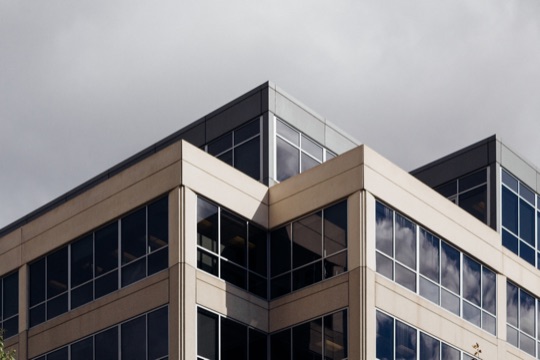 Valuation company LLC "Regional Valuation Center" provides services of property and property rights valuation as well as financial consulting. 
LLC "Regional Valuation Center" run by G.L. Falko was founded on October 14, 1997.
Over the past period more than 7000 Russian and foreign enterprises of different types of incorporation and of various economic background (energy sector, transportation, metallurgy, chemical industry, construction, machine building, fuel and energy complex, food industry, trade, agriculture, mining industry, consumer goods manufacturing) became the clients of the company.
Among company partners (in the frames of accreditation) there are listed major state-run and commercial structures: JSC «Russian Railway», JSC «LUKOIL», Group of Companies «Rostec», JSC «MRSK Holding», Group of Companies «Rosatom», JSC «Gazprom», Group of Companies «Renova», JSC «TMK».
Presently the company has accreditation at the following banks: Sberbank, VTB, Gazprombank, Promsvyazbank, "Soyuz" bank, Rosbank, Ural Bank of Reconstruction and Development, Rosselkhozbank, Transcapitalbank, Svyaz bank, Bank Ekaterinburg, Bank "Koltso Urala".
The geography of evaluated objects covers 20 regions.
Company activities include valuation of such objects as existing enterprise (business), financial credit documents, intellectual property, real estate, equipment, technological complexes, transport vehicles, commodities and materials, assets of an enterprise for purposes of IFRS and USSGAAP-compliant reporting.
In addition to valuation services, the company provides services of business plan elaboration, creation of draft budget for purposes of financial budgeting at Customer's business entities, financial menu development for Customer's property management and other services in the field of financial consulting. Besides, as a member of the Group of companies, the company is able to provide services of engineering survey (construction and technical expertise).

Based on the results of the rating surveys, the company consistently comes top in the regional rankings and has been awarded the Gold Certificate of Quality following the results of the rating survey by the Russian Rating Agency UNIPRAVEX over the last 11 years
Based on the results of the annual expert-analytical research of the valuation sector of economy in Russia, carried out by the Ratings and Certification Center of the Institute for Economic Strategies, the company ranks among leaders of valuation branch: it has been holding positions from 24 to 30 among top 50 companies with the highest strategic potential.
Four appraisers of the company are members of expert councils at appraisers self-regulatory organizations: LLC "Russian Appraisers Community" and Self-Regulatory Interregional Appraisers Association.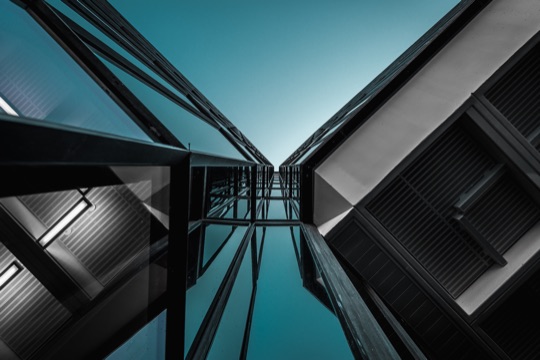 Over the course of 20 years, the Company shows dynamic growth driven by the expertise of its staff and its guiding principle followed by all employees: 'Our standard is quality and professionalism'.
Within the period of 2008-2019 the company performed valuation of major property complexes with accumulated balance sheet value of the property over 500 million roubles. The valuations were held for various purposes, including purposes such as pledging and other transactions based on assets valuation of such enterprises as JSC "Serov Ferro-Alloy Plant", LLC Raipishekombinat "Krasnoarmeisky", JSC Sinarsky Pipe Plant, JSC Uralgidromed, PJSC "Airport Koltsovo", PJSC Machine-Building Plant named after M.I. Kalinin, Ekaterinburg", JSC "Ural Turbine Plant", JSC "Ural Rubber Plant", JSC "Ural Instrument Engineering Plant", JSC "Uralkhimplast", LLC "Capital Khimmash", PJSC "T+", PJSC "Ekaterinburggas", MUP "Ekaterinburgenergo", JSC "Oblkommunenergo", JSC "Sibeko", Seversky Pipe Plant, Serovsky Metallurgy Plant, Serov Ferro-Alloy Plant, JSC "UGMK-Energo". The company has successfully realized several major financial consulting projects related to attracting project financing of the Industry Development Fund.
Company employees regularly appear as experts for issues related to legal appraisals at courts of various jurisdictions in different Russian regions (including Commercial Court of Bashkir Republic, Supreme Court of Buryat Republic). The company lead specialist L.A. Segal appeared as an expert at the Supreme Court of the Russian Federation. Company employees performing court expertise activities act as valid members of the Financial and Economic Court Experts Union, they have education certificates in the field of legal and economic expertise.